For a fuller list of projects, please refer to my curriculum vitae. Here I offer a representative sample of my recent work.
Maryland LGBTQ Site Documentation
In 2019-2020, I partnered with Preservation Maryland and the Maryland Historical Trust to create a statewide historic context study of Maryland LGBTQ history. A historic context study is a document used in historic preservation, to assist preservation professionals and commissions in evaluating the historic significance of a particular site. This study is now completed, and we have moved on to a second phase of the project.
In this phaset, I am doing further work to research and document five Maryland LGBTQ historic sites. Specifically, I am now preparing nominations to the National Register of Historic Places for three properties in Baltimore and Maryland Inventory of Historic Properties forms for two properties in Montgomery County, Maryland, which encompasses many of the Washington DC suburbs. These properties are:
Leon's, a longstanding LGBTQ bar in the Mt. Vernon neighborhood of Baltimore;
Chase Brexton Health Services, an LGBTQ healthcare provider operating for more than forty years in Baltimore;
Monumental Elks' Lodge #3, home of an order of the African American Elks. In the 1930s, this lodge was the site of a series of Pansy Balls, a primarily African American LGBTQ cultural tradition that served as a precursor to the contemporary LGBTQ ballroom scene;
Home of Susan Silber, an LGBTQ activist and lawyer;
Home of Bruce Williams, the first openly LGBTQ mayor elected in Maryland.
Barring further complications from the Covid-19 lockdowns, we are hoping to complete this documentation by the end of 2021.
Historic Resource Study of Eleanor Roosevelt National Historic Site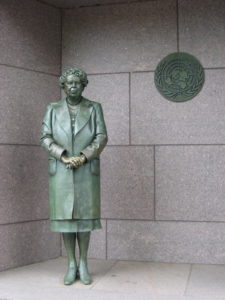 The National Park Service has engaged me for a multi-year research project considering Eleanor Roosevelt (1884-1962) within the context of her time. Specific areas of research will include:
her marriage to President Franklin D. Roosevelt within the context of early-twentieth-century marriage;
her professional and social networks of women and what they can tell us about the first generation of women involved in politics after women received the vote in 1920
her commitment to social justice and the people and events that influenced her engagement with this issue
The research will result in a document known within the park service as a Historic Resource Study, which will assist staff at Eleanor Roosevelt National Historic Site in developing history programming for visitors.
The final study is due out in 2022.
National Historic Landmark Nominations Related to Women's History
National Historic Landmarks (NHLs) are historic sites that hold exceptional significance in understanding the varied aspects of the nation's past. As part of its ongoing efforts to ensure that National Landmark designations reflect the full range of historical experience, the National Park Service has hired me to prepare NHL nominations for three sites that are significant to U.S. Women's history. The sites are:
Azurest South, in Petersburg, Virgnia. Azurest South was the home of Amaza Lee Meredith (who also designed the house) and Edna Meade Colson, who were both professors at historically black university Virginia State. The house is a rare example of International Style domestic architecture in the south, and Meredith is significant for having the vision to design such a dwelling in the 1930s Jim Crow South, despite race, gender, and class barriers that prevented her from receiving formal architectural training.
Slowe-Burrill House, in Washington, DC. Lucy Diggs Slowe was an advocate for African American girls' education and became the first Dean of Women of Howard University. She lived with her life partner Mary Burrill, a playwright and educator, in the home that is now being nominated for Slowe's contribution to American education and Burrill's contribution to African American theater and literature.
House of the Furies, in Washington, DC. The Furies was a feminist living and publishing collective that articulated much of the foundation of lesbian feminism in the early 1970s. Member of the Furies included feminist theorist Charlotte Bunch, author and activist Rita Mae Brown, and documentarian Joan E. Biren.
Golden Gate National Recreation Area Research Prospectus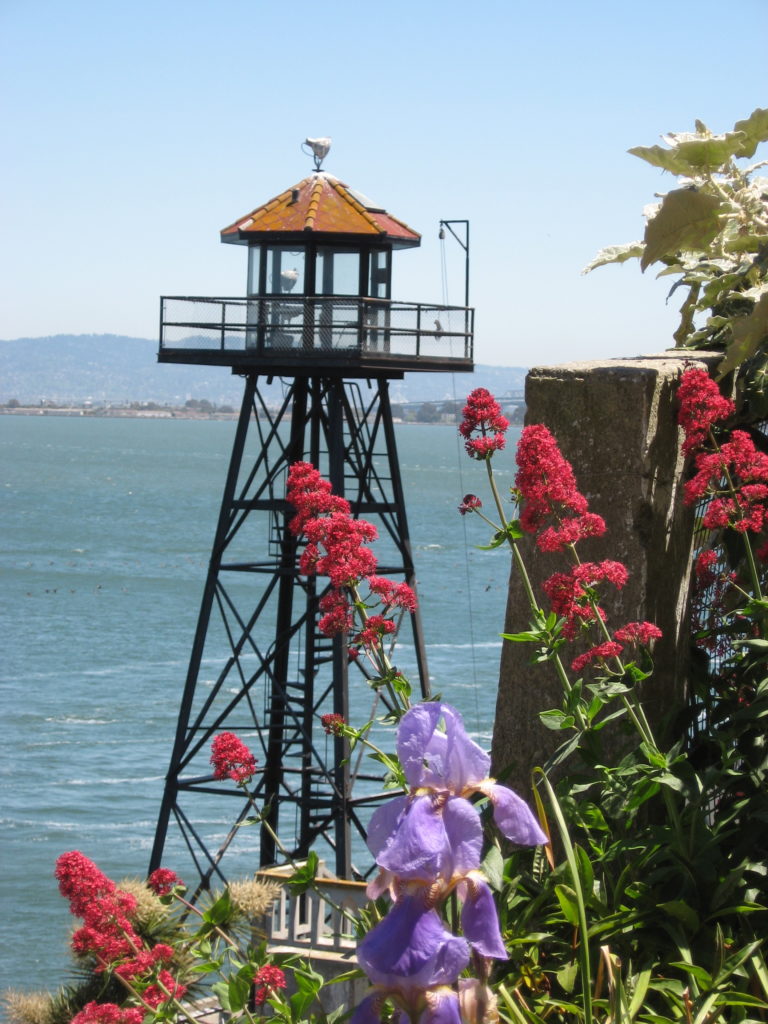 Golden Gate National Recreation Area includes many well-known natural and cultural sites in the San Francisco Bay Area, such as Alcatraz, the Presidio, Marin Headlands, Cliff House, and Muir Woods. The site is rich in history, but with so many moving parts, it can be challenging to keep track of all the stories to be told. So, the park's partner organization, the Golden Gate National Parks Conservancy, has hired me to conduct a comprehensive review of historical research that has already been conducted on park resources and determine what gaps remain in our historical understanding. I will then consult with park staff to determine the highest priority research areas and develop a project plan for further investigating these topics.
The research plan is due to be completed in 2023.
Administrative History of Dayton Aviation Heritage National Historical Park
Dayton Aviation Heritage National Historical Park was created in 1992 to tell the story of the development of aviation and the role played by Dayton, Ohio, home of the Wright Brothers and subsequent aviation innovators.
In cooperation with the park, I am currently preparing the site's first administrative history, documenting the establishment of the park and its management over its first twenty-five years.
As part of this project, I will be considering the role the park played in the economic development and urban renewal of Dayton, as well as exploring the ways that Dayton Aviation Heritage park provides lessons for other national parks.
The final version of the administrative history is due to be completed in late 2022.